The Group was established in December 2011. We are based in Tilty, in north west Essex, but our members come from several neighbouring villages, and from further afield. Our principal aim is 'to acknowledge and encourage people's interest in the archaeology and local history of Tilty and the surrounding area'.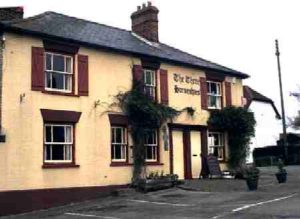 Regular meetings are held in The Club Room, upstairs at the Three Horseshoes in Duton Hill. These meetings are open to members and non-members, but there is a small fee for non-members. We usually meet on the second Tuesday of the month – but not every month – and the meetings start at 7.45 for 8.00 p.m.
For 2021, our regular meetings will be on: 12th January (via Zoom), 9th March (via Zoom), 11th May, 13th July , 14th September and 9th November.
The Group elects a Committee and Voluntary Officers at the AGM each year – current members are:
Jane and Martin Pedley (Joint Presidents), Darren Stone (Chairman), Maggie Stevens (Secretary),
Rebecca Fowell (Treasurer), and Alf Wright.
Coronavirus (COVID19) Update February 2021 Due to the Coronavirus outbreak, and the lockdown restrictions still in place, our AGM has been postponed until later in the year. The current Committee Members are willing to carry on in 2021, and are working on next year's programme.
We hope to resume General Meetings at our usual venue at the Three Horseshoes as soon as it is safe to do so.
If you would like to find out more about us, or go on our mailing list, please email tilty.archaeology@gmail.com
There is also a Facebook group http://www.facebook.com/groups/294395137275350/
Last updated 13th December 2021